Concrete Pumping Services
Concrete is an integral part of our daily lives, but it's also one of the things we tend to overlook. Considering how it is an essential component of the modern world and the substance that makes homes, driveways and skyscrapers possible, it is important to ensure that any concrete construction work is done with quality in mind.
Bonsma Brothers offers a fleet of mobile concrete pumping trucks with the flexibility to offer competitive pricing for any size project or concrete pour. We specialize in pumping concrete into spaces where access is tight or otherwise tricky to bring concrete.
We provide our customers with trained, professional operators and reliable equipment. Our staff will consult with you on site and advise you in the most cost efficient way to complete your pour. We will assess site access and set up options and mix pumpability.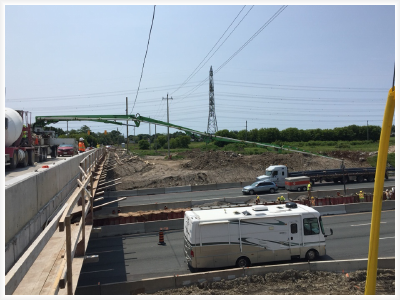 Infrastructure:
Water Treatment/Pumping, Bridge Decks/Abutments/Restoration
Years of experience pumping low slump, low water : cement ratio, plasticized/self-consolidating mixes, using the wide assortment of tip hose attachments including wall pipes, Kevlar re-enforced wall socks and reducing tip hoses
Our trailer mounted concrete pumps are ideal for restoration of balconies, tunnels & bridges, culvert fill, basement floors, and "bottom up" filling of columns and walls
ICF (Insulated Concrete Forms):
Walls/Slabs
All Pumps carry 3" tip hoses for ICF wall mixes
We Offer 1" head vibrator rentals supplied with the pump to eliminate your trip to/from to rental store
All of our operators are trained ICF installers, giving you peace of mind when pouring your wall
Residential:
Subdivision, Custom Home, Multi Unit
We exclusively offer "Z" boom pumps to make working under or over temporary subdivision supply lines safe and efficient
The long reach and small footprint of our 36Z, 38Z and 40Z boom pumps make them the obvious choice for multiple setups and quick cleanup
Agricultural:
Our large booms are ideal for single setups on large barn and tank walls
The high volume output produced by our boom pumps allow us to make quick work of large silo bases